︎
NEXT

March 10
w/ Krystal Languell, Poetry Collection of the University Libraries, U Buffalo, ZOOM 1pm
March 19
Brunch Poems with Cat Fitzpatrick
Register here

March 30 & 31
Bacchae Before
at Johns Hopkins University 8pm Merrick Barn
April 11
6:30 Claudia La Rocco's DRIVE BY at Cushionworks
MAXE Crandall
Maxe Crandall is a poet, playwright, and director. His performance novel about AIDS archives and intergenerational memory
The Nancy Reagan Collection
made the NYPL's Best 10 Poetry Books of 2020, LitHub's 65 Favorite Books of 2020, and was a finalist for the Lambda Literary Award in Transgender Poetry. He is the author of the chapbooks
Emoji for Cher Heart
and
Together Men Make Paradigms
, and is the founder of the theater company
Beautiful Moments in Popular Culture
. His work has been recognized with fellowships from MacDowell, The Poetry Project, the Lambda Literary Foundation, Poets House, SFMOMA Open Space, and a Eureka Commission from Onassis USA. Maxe is Associate Director of the Feminist, Gender, and Sexuality Studies Program at Stanford University.
"
What is there to say that you haven't not said already?
Maxe Crandall fills the Reagans' famous silence on AIDS with a dazzling fantasia on glamour, grief, testimony, fandom, and ferocious indignation. Crandall refracts the crimes of the eighties through the icons and cultural debris of that era—so many coldblooded ways for flesh, power, and image to meet in mass death. Global catastrophes ornament Nancy's reign of just saying no as the CIA runs crack to fund the Contras. She floats above, a ghoulish death's head, dead and life-like, the pole star of this performance novel.
Nancy introduces hallucination at the viral spike.
Above all,
The Nancy Reagan Collection
explores the meaning of the image in all dimensions, blunt and cryptic,
the live self blinks behind the one represented.
Like Nancy, you will smile one of your political grins."
— Robert Glück
"Maxe Crandall's
The Nancy Reagan Collection
is a virtuosic experiment where the all too harrowing reality of the Reagan era and its discontents (AIDS, Iran-Contra, the beginning of the end of the progressive American dream) meets a phantasmagorical interlocution with its strangest protagonist—Nancy Reagan. Crandall hauntingly weaves poetry and historiography together alongside an index of our fallen ancestors to remind us of the bizarre ways that queer and trans people's lives are enmeshed in deadly intimacy with people whose politics and politesse kill us. I love this book."
—Miguel Gutierrez
ASTONISHING GAY THEATER

Our mission is to produce work at odds with commercial theater and make occasion for revivals of underproduced or forgotten theater. We ran a performance series at The Stud in San Francisco; most recently we launched a venue at 669-275-1807. Stay tuned for more info ︎



STOP PLAY

a dance soap opera about loss, lineage, and gay ghosts @ ODC Theater ︎H. Goidell




Box of Rain by Kevin Killian @ The Stud ︎S. Hug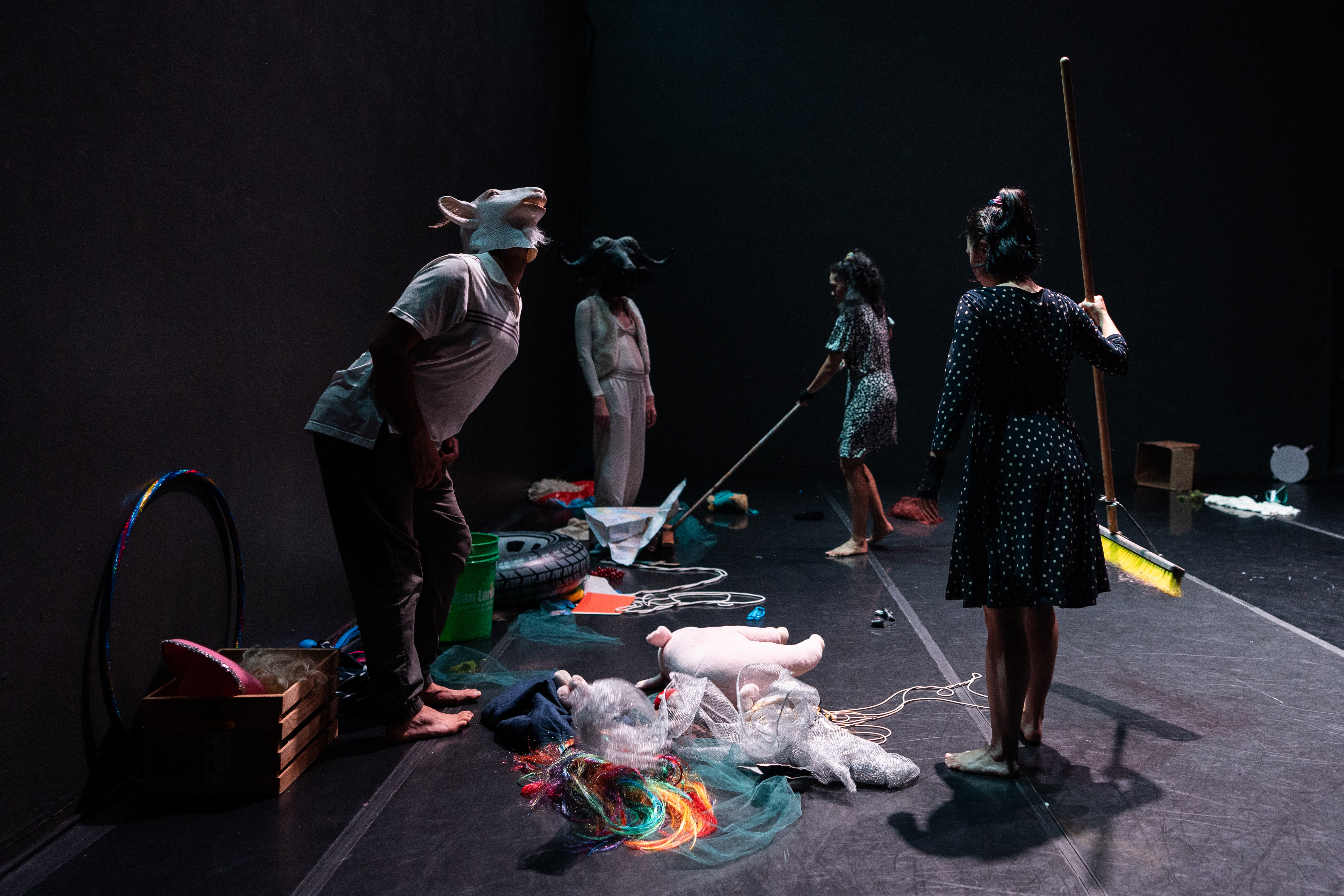 Bacchae Before by Maxe Crandall @ Joe Goode Annex
︎R. Sweeny
Together Men Make Paradigms

@ Dixon Place ︎G. Moon
News & events


New York Public Library Best Books of 2020
Lit Hub Our Favorite 65 Books of the Year
Nancy in the Paris Review by Oriana Ullman
An Amazing Review of Nancy by Rebecca Stoddard on the ALA site
Another Incredible Review by Simon Crafts in Tripwire 18
Nancy vs Nancy in Xtra by Daniel Sanchez Torres
A conversation about Nancy with Diana Cage for Montez Press Radio

Maxe & Emmett Ramstad receive a Eureka Commission from Onassis USA
Moe's Books - video performance of Mud in Love for We Want It All launch
Brooklyn Poets Poet of the Week


print WORK

Together Men Make Paradigms

chapbook

from Portable Press at Yo-Yo Labs



Emoji for Cher Heart

belladonna chaplet

#169

We Want It All: An Anthology of Radical Trans Poetics

Nightboat 2020





Brooklyn Poets Anthology

Brooklyn Arts Press 2017



Troubling the Line

: Trans and Genderqueer Poetry and Poetics Nightboat 2013



This Assignment is So Gay

: LGBTIQ Poets on the Art of Teaching Sibling Rivalry 2013

"Polysensorium Tells Your Fortune: An Action Art Object"

Transgender Studies Quarterly

5.1



"Moving Transgender Histories"

Transgender Studies Quarterly

2.4



"Symptom" Women & Performance 24

"Emmett Ramstad's Pube File"

Transgender History in 99 Objects

@ ONE Archives




selected online

"BLEED and Becoming" / on Tere O'Connor

Ontheboards.tv



"Congratulations, You're a New Narrative Subject" SFMOMA

Open Space



"The Dream of the Dance: Meditations on the Early Videos of Janet Jackson" SFMOMA

Open Space



"Emoji for Cher Heart"

Vetch

Issue 1

"Hands on Deck"

The Cortland Review



"Playing Stein"

Jacket2



"Red Ribbon" "Emergency Theater" with Mónica de la Torre

The Recluse